We look at which Deceive Inc. characters are the best to play as.
Deceive Inc. is a multiplayer game that mixes the hero shooting genre with unique weapons, funny gadgets, and a lot of lying. You can play a solo match or try to get the suitcase with a team of three players. Either way, you must use the skills of your spy to get rid of the enemy and reach your goal.
Deceive Inc. game has a lot of spies, who are also called agents. Each agent has a unique weapon, passive ability, and skill that can help you gather information or save your life in battle. If you want to know which agents give you the most help on your tasks, you don't need to look any further.
Hans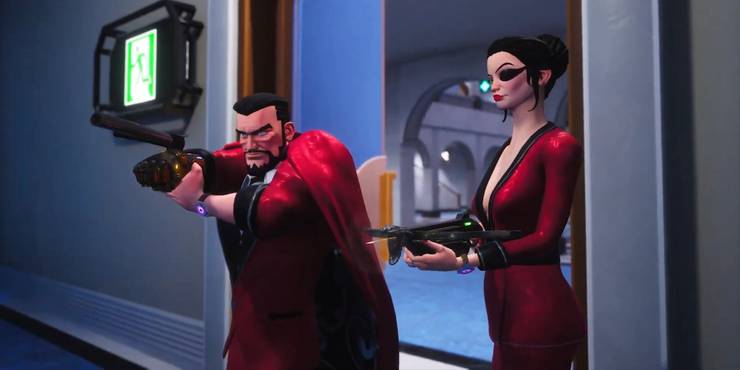 Hans is a close-range spy who used to run a criminal business. He has a metal arm that can turn into a shotgun. Hans' job as a disruptor agent is to take control of a place and change how and when a fight starts.
Hans's shotgun is his main weapon, but it only does damage up close. This means that any other agent can easily kill Hans if they fight him from a distance. Hans' passive ability breaks the disguises of enemies around you whenever you take off your own disguise. This forces you into close-range fights by revealing anyone hiding in a crowded area. Lastly, Hans's ability lets him shoot a ball at his opponents that slows them down and stops them from using their skills. This can be used to get close to spies who move quickly.
Chavez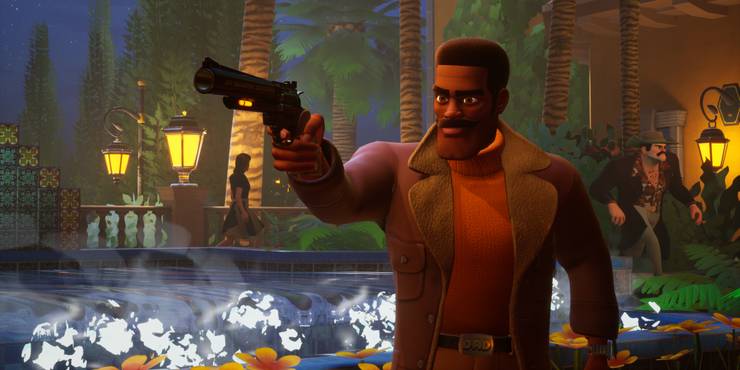 Chavez is a retired spy with a six-shot revolver who has come back to battle for one more task. Chavez is a great choice for new Deceive Inc players as a leader because his skill makes it easier to stay alive in battle. To win a fight with Chavez, you have to make sure that every single bullet hits its target. Even though his gun only has a few shots, every one of them does a lot of damage.
Chavez's ability makes him totally immune to any kind of damage, but when he's like this, he can only move around and open doors. You can't attack enemies while you're invulnerable, but if you use this skill at the right time, you can avoid big bursts of damage. Lastly, Chavez's passive talent turns some of the damage he takes into grey health, which slowly turns back into regular health when he's not fighting.
Squire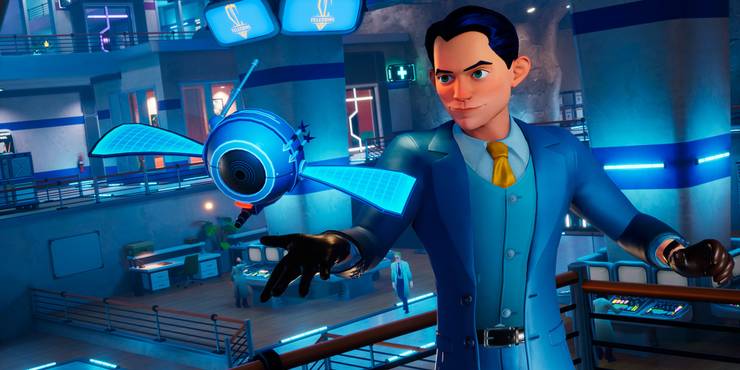 Squire is one of Deceive Inc's youngest spies, and he likes to kill people quietly instead of in open battle. With Squire's silent pistol, you can kill other players without making the whole map aware of your presence by shooting loudly.
If you're new to Deceive Inc. game, you can also use Squire as a spy. His ability makes any important things in a big area around him stand out. Also, if you play Deceive Inc game with other people, your allies will also see the things that you highlight with your ability. If you do end up in combat, Squire's passive ability kicks in when he gets damage from an enemy. This makes him move faster around the map. This passive ability stays on until you go back into cover, so use it to stay out of direct battle.
Yu-Mi
Yu-Mi is a happy-go-lucky spy with amazing technical skills who breaks the gadgets of other agents to make sure she stays alive and wins. As a disruptor, Yu-Mi's skills are mostly about getting rid of enemy traps and recharging her own tools. Yu-Mi also uses her signature catapault to fire powerful pellets at spies who are unlucky enough to get in her sights.
Yu-Mi can use her catapault to fire an EMP, which is a big blast that slows down foes, takes off their disguises, and turns off any gadgets in the area. If an annoying opponent has used several traps and abilities to lock themselves in a room, Yu-Mi can quickly break through their defences with just one ability. Lastly, Yu-Mi's passive makes it so that when her tools are destroyed, they come back faster, so you can use them more often in and out of battle.
Cavaliere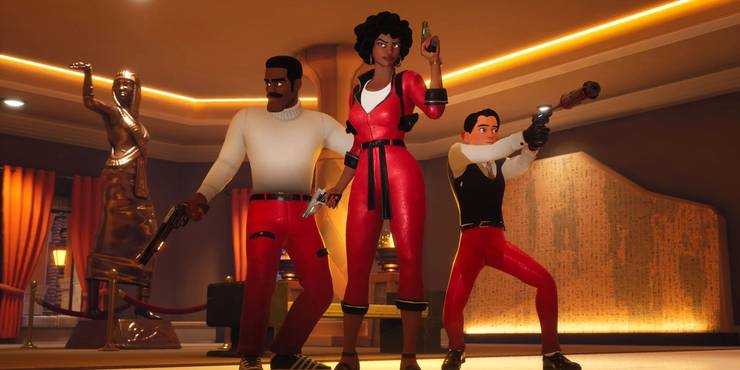 Cavaliere is a bold detective who uses her skills as an investigator to find hidden enemies. She also has serious fighting skills that she has polished over many years on the job. Cavaliere's job as a tracker is to find and reveal secret targets while the rest of your team works on the main goal.
Cavaliere's ability is the most important part of her kit because it lets her use items that other Deceive Inc players have already used. After she uses these items, the person who used them before gets tracked, so Cavaliere can find them anywhere on the map. Once Cavaliere finds her tracked targets, she can quickly kill them with her dual guns, which do a fair amount of damage in a short amount of time. Also, Cavaliere has a passive power that lets her charge a close-range kick that does more damage and pushes enemies back if they get too close.
Ace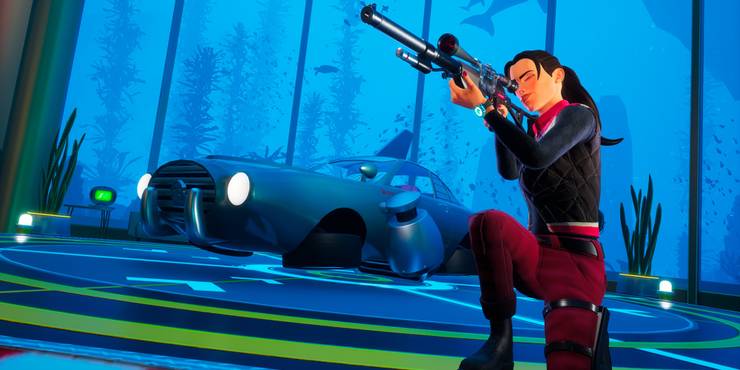 Ace is a mercenary who uses a long-range sniper gun to kill her targets from a safe distance. Even though Ace can do damage from a long distance with this weapon, it takes a long time to reload. Ace's sniper weapon is not only good for hurting your enemies, but it can also be used to find them.
Ace's ability makes sure that when you hurt an opponent with the gun, a tracer is put on them that follows them around the whole map. Ace can also use the sniper scope to apply the mark to her target without taking damage. Ace's passive lets her charge up her sniper shot while she's looking down sight. This makes sure that she does the most damage possible.
Larcin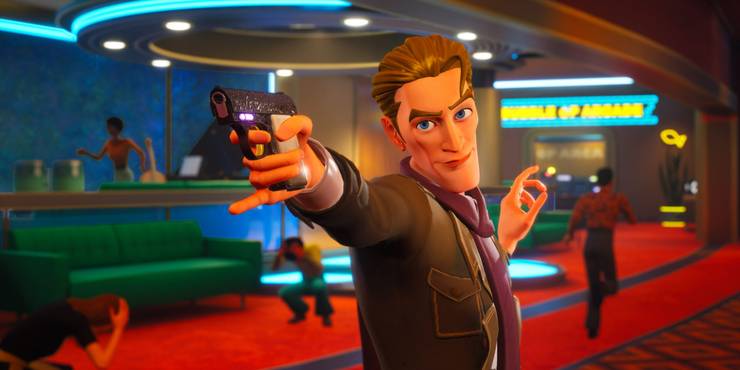 Larcin is a smooth-talking man who is known among spies as a skilled thief who will get away with his goal before people even notice it's gone. As a rogue, Larcin is a spy who always wins through dirty tricks. Larcin also uses his tricks on the battlefield. He has a small pistol that, when the magazine is empty, he throws at his opponent to do extra damage if it hits.
Larcin's ability lets him become completely invisible and protects him from any damage or traps that would usually hurt him. Larcin can only move around the map and open doors while he is unseen. If you are playing 8 Ball Pool with a team, turning invisible around your partners gives them a short speed boost as well. Lastly, Larcin's passive makes it so that his melee hits steal the enemy's most valuable item.
Madame Xiu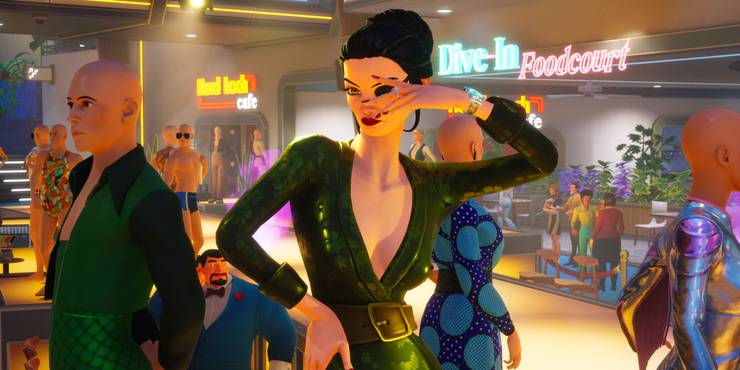 Madame Xiu is a crook who is only known as a mean and mysterious woman. She uses lies to make sure she always has the upper hand in battle. Madame Xiu's trusty automatic crossbow does not do a lot of damage, but it shoots its bolts very quickly.
Madame Xiu's ability makes her stand out from the other spies because it can be used to move around the map, escape dangerous fights, or sneak up on enemies who don't expect it. With this power, Madame Xiu can switch places with any NPC she can see. She will be teleported to the NPC's location, and the NPC will stay where she was standing. Lastly, Madame Xiu's passive makes icons show up when an enemy spy breaks cover. This lets you know where and when fighting is happening at all times.